Last summer I went to Switzerland with my parents and my sister .We went to Zermatt and up the mountain Matterhorn.  
It is a really beautiful scene and the mountain features on the chocolate toblerone . On our way , it started to snow . I had never experienced snowfall before , I stuck out my tongue for the snow to fall on it. We stopped at a small shop to have a cup of hot chocolate . One thing I found peculiar about Zermatt was that the people used battery operated vehicles.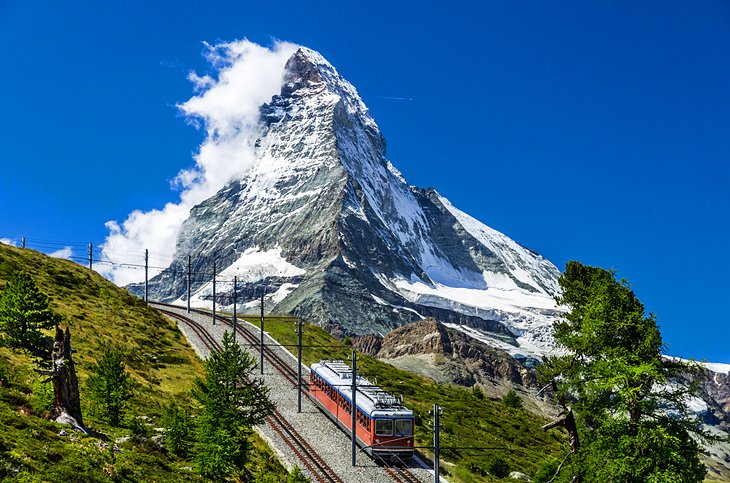 The next day we went to Brian lake. The tree was surrounded by trees and mountains. We fed bread crumbs to the ducks in the lake. Then we went to Mt. Titlis in a cable car and had a snow fight there.
It was great fun and I would love to visit Switzerland again soon.
Rishika Didwania  
Arya Vidya Mandir Bandra (west)
Class 3C